Urban Anime Lounge Gets Into an Anime Debate at HBCU Con 2022!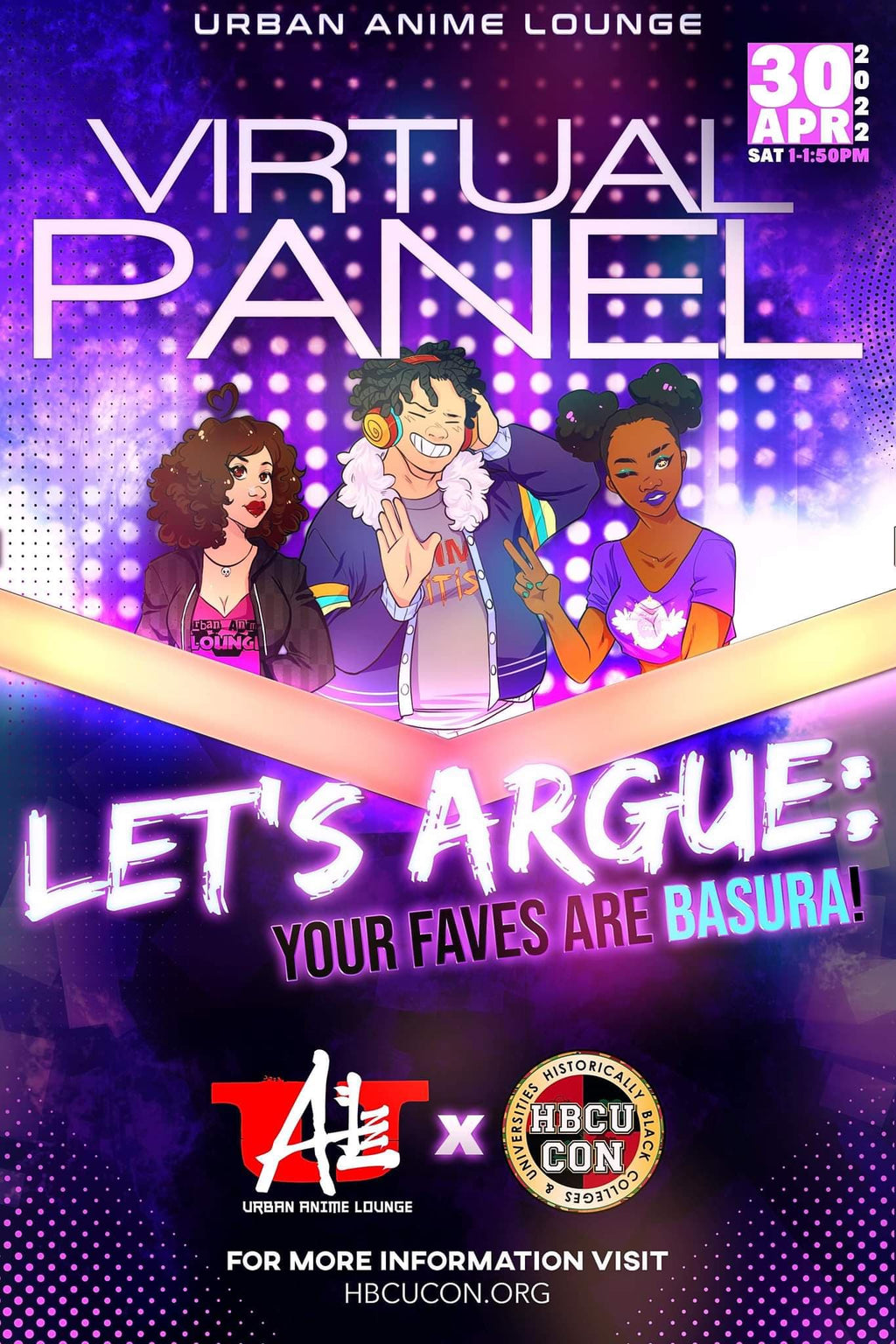 Let's Argue: Your Faves are Basura! 
HBCU Con made its first in-person debut at Bowie State University in Maryland on April 29 - May 1, 2022. Last year, HBCU Con was completely virtual; however, they didn't get rid of the virtual aspect. HBCU Con live streamed the entire event and hosted virtual panels. Urban Anime Lounge held a virtual panel with three co-founders and other team members. 
Our virtual panel, "Let's Argue: Your Faves are Basura!" challenged the perspectives of anime fans and debated over why your favorite shows are basura aka trash. This hilarious panel was not to convince old fans or newbies to not watch these popular series (we actually recommend that you watch them). Instead, the team gets down to the nitty gritty and exposed some of the flaws with mainstream anime while making you laugh.
You can watch the full panel on our youtube channel. Don't forget to subscribe to our channel for more content or join our patreon!