Urban Anime Lounge's Virtual Panel at Dream Con 2021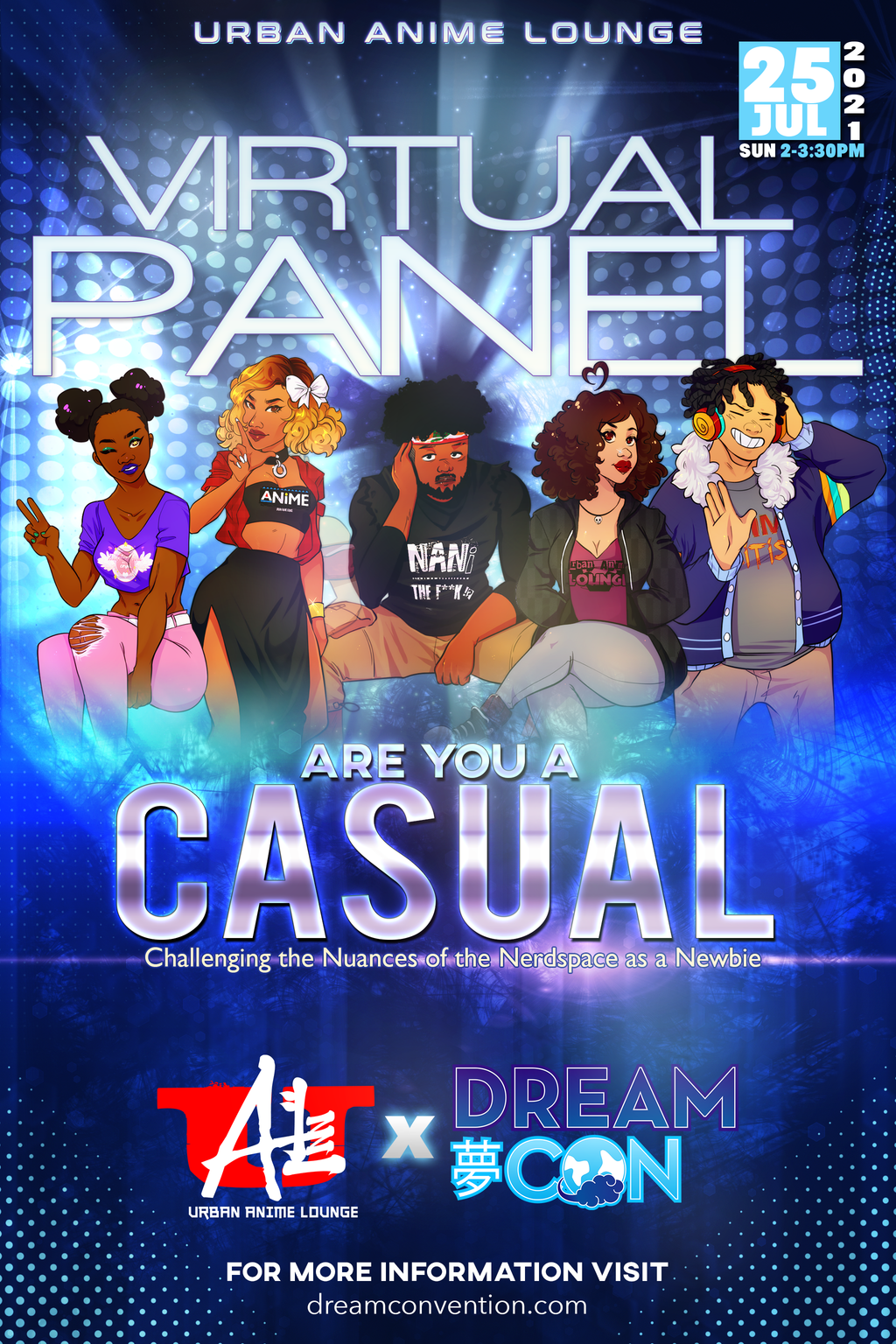 Are You a Casual? Challenging the Nuances of Newbies in the Nerd Space
In case you'vemissed it, DreamCon, one of the largest Black ran anime and gaming conventions in the US, was held July 23-24, 2021 in Arlington, Texas. Not only was Urban Anime Lounge a major sponsor for this live and virtual event, we also held a panel featuring five of our co-founders and a super lit afterparty.
Our virtual panel, "Are You A Causal?", delved into the dynamics of the ever present discussion on the difference between a casual enthusiast and an elitist stan within the anime community.
This fiery, and often times funny, debate resulted in some clear definitions for the terms "filthy casual" and "anime elitist," the simultaneous praise and slander of fan favorite shows (sorry, Naruto fans), and offered ways on how to level up your anime watching game. You can catch a viewing of the full panel on our patreon.