Urban Anime Lounge 90s Virtual Meetup for 2021!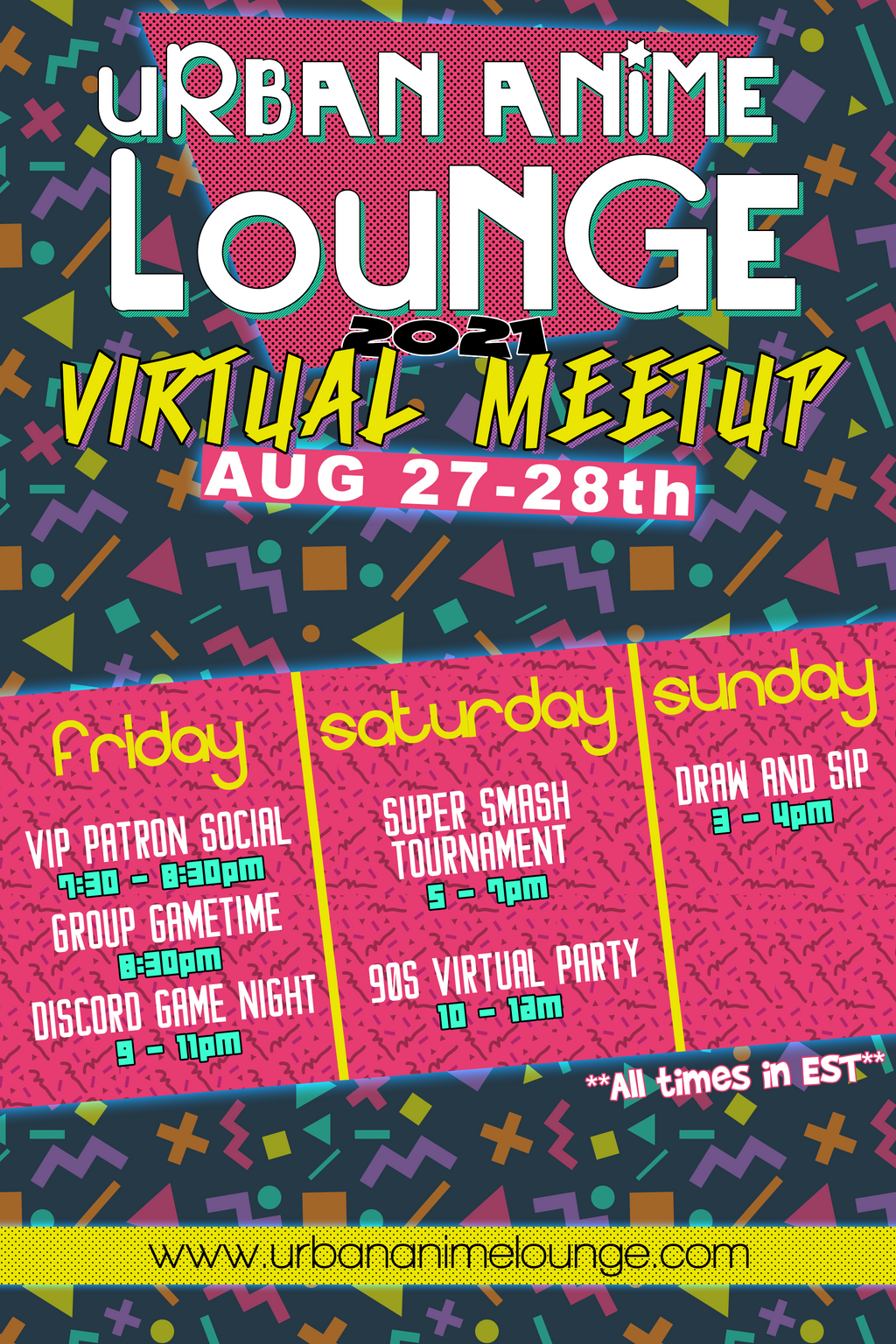 Urban Anime Lounge's Virtual Meetup Recap
On August 27-28, 2021, Urban Anime Lounge had the privilege to host our second virtual annual meetup with a 90's twist. Group members were invited to a socially distant, fun party experience from their homes at no cost. 
We kicked things off Friday night with our VIP Patreon Social, where patrons were able to spend some time getting to know our collective admod team and bond with each other via Zoom. The social was followed by an in-group game of "Plead the Fifth, which was open to all members; and, we topped off the night with Jackbox games in our Discord. 
Saturday evening we returned to Discord, for our Super Smash Bros. Tournament, where the winner was awarded a $150 gift card for e-games. This event was followed by our virtual 90s themed party held on Zoom. We partied late into the night with music provided by DJ Senpai. Members were encouraged to craft their favorite cocktails and dress up in 90s-styled clothing. Themed backgrounds were also made available for download to further add to the party atmosphere.
Sunday afternoon, we concluded our meetup with Astronym's Draw & Sip, hosted in-group on Facebook Live. Members were treated to a step-by-step drawing session of the member selected 90's character, Yusuke Urameshi, from the anime, Yu Yu Hakusho. 
Thank you to all attendees for celebrating with us during these challenging times! We look forward to resuming our 3-day in person annual meetup in 2022.
Leave a Reply